June 1st, 2013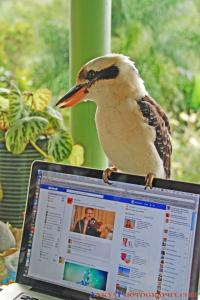 Kookaburra came to sit on my Apple Mac computer one day. He must be a Facebook Fan like me!

He's also keen to snap any animal proteins that are on my plate, quick as a flash when I just turn my head....and as for his laugh - on a rainy day - you have to hear it to believe it....He's the happiest bird in the forest! He puts a great big smile on your face.
April 1st, 2013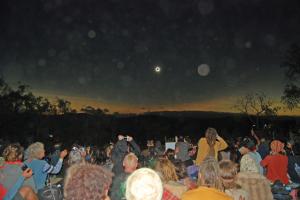 In November 2012, an incredible event happened in northern Queensland, Australia..... for 2 minutes of total eclipse, the moon married the sun..... and that created a cosmic orgasm and all the orb spirits came out to play that day. I was blessed to be there at this sacred moment in time along with thousands of others gathered from around the world.....as it happened...a hush moved over the crowd and then all around me, people were in tears, so moved by this cosmic event.